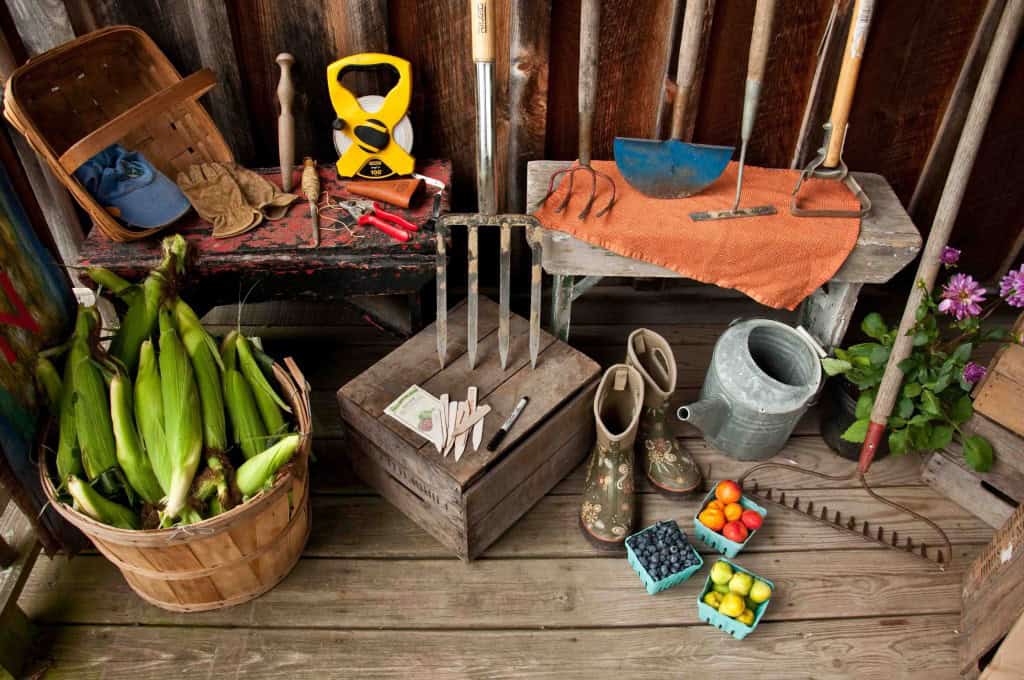 Finding the best quality seeds, tools, and other garden resources plays a big role in how I move about in my garden. And when I say the best quality, I don't mean most expensive, yet offer value and integrity. Seeds that I know are fresh, organic, and grown with care; sturdy garden tools that are truly well made; artful objects that are functional and attractive.
Here is a list of suppliers that offer products I use in my garden, that I hope you will find helpful. All links are non-affiliated, which means I do not take a cut from your purchase. If you have a favorite source, or suggestion to add to this list, please send me a note so I can include it.
Tools:
I still use the same garden spade and fork that I purchased when I started with my first garden over 30 years ago, and most of the other tools shown above are what I consider essential. Not too much that they will crowd the garden shed, yet enough to get the job done efficiently. Make sure you have a garden fork and spade, scuffle hoe, fiskars, and a rake. Invest in a dibble, and measuring tape, plus a planting line to keep the rows straight. Store everything in a garden shed, and clean at the end of every season, these tools will last a lifetime — maybe even longer.
Seeds:
The entire system of how seeds arrive in your mailbox, and how the seed industry works is a mystery for most gardeners, and honestly, not one that most people care to think about. As a former seed catalog owner,  and supporter of small family farms, I encourage paying attention to where your seed comes from. Buy from organic farm-based businesses who embrace protecting seed and maintaining seed integrity. Here is a shortlist of seed companies, with a more comprehensive list on my blog.
Garden Arts
I love art in the garden, yet there is a fine line between art and junk. It is, of course, a matter of opinion. Being selective about what you put in your garden that reflects your taste is up to you, yet I offer a few of my favorite resources and invite you to look. Check out the Schwegler birdhouses at Kinsman Co; the cedar raised beds from Farmstead; a functional and attractive compost system from Steve's Eath Engines.