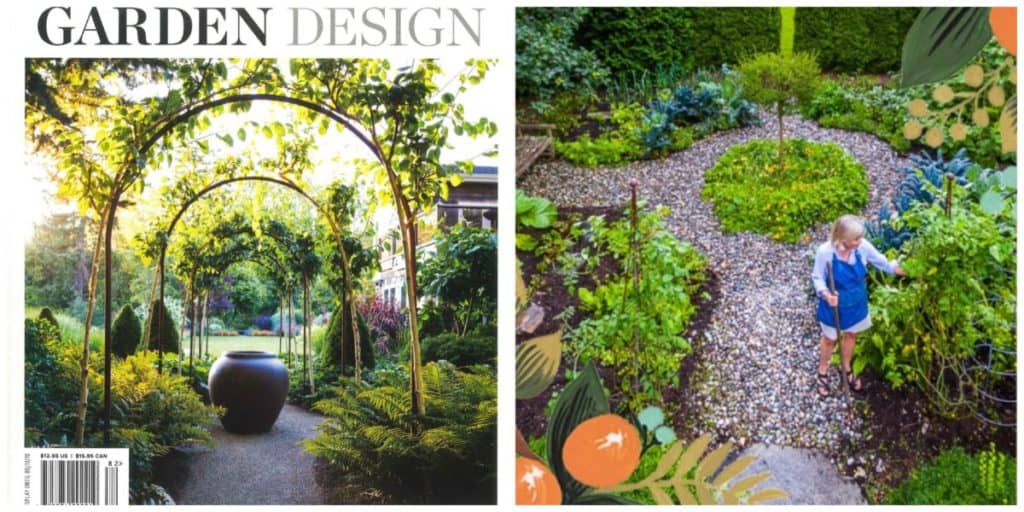 Elements for a successful kitchen garden design
As a professional kitchen garden designer, I help you visualize a new edible garden or renovate an existing garden to make it aesthetic and productive. A true kitchen garden merges the home and the garden to become more than a place to grow food, starting with connecting to the existing landscape, then creating structure and areas of comfort before planting.
When you work with me to design your kitchen garden, we will create a long-term plan together, plot out ideas on paper then transfer them to the garden. I will help you understand soil and compost, select plants that are suitable for your area, and offer design ideas to minimize effort and accentuate enjoyment.
According to ancient Celtic tradition, it is best to knock two rocks together, speak to the Earth and state your intention before you dig into the ground or make any changes at all to the landscape. Offer a humble prayer and proceed with dignity. In that transition, you are connecting with the existing landscape to leave behind a longer legacy than your present moment.
We will focus on the future goal of creating a well-designed landscape and allowing you to enjoy the process and the end product more fully. Here are the three ways you can work with me: