$249.00
How to Write a Family Cookbook.  Free Introductory Slide Show Here
Includes pre-recorded and live classes, worksheets, and templates, plus membership to a private online community of other cookbook writers.
Do you have recipes in your family that you would like to type and collect in a keepsake book? In this class, you will learn all the steps to writing a cookbook, including how to write a proper recipe and headnotes to capture the stories; food styling, and photography for perfect pictures, and layout and design for the final print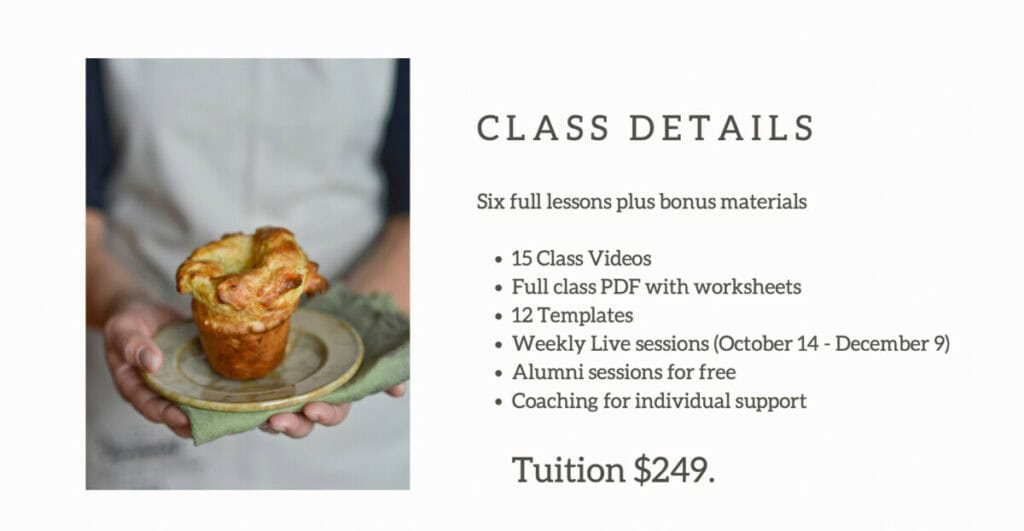 Description
How to Write a Family Cookbook.
Class Starts on October 14 – December 9th | Pre-recorded video with live sessions. Free Introductory Slide Show Here
The ultimate class for anyone who loves food, cooking, and writing. Learn the six steps to success in my all-new virtual cookbook class. Pre-recorded lessons to learn at your own pace, with a weekly live discussion with other cooks.