Rhubarb Pie with Ginger and Lemon |

Serves 8
There is nothing like a good pie to fortify before a long day in the garden. Refreshingly tart and slightly sweet, my recipe for rhubarb pie has a crumb topping and is comprised of three parts: dough, filling and topping. Start with the dough, since it needs to chill for an hour before you plan to bake it.
Print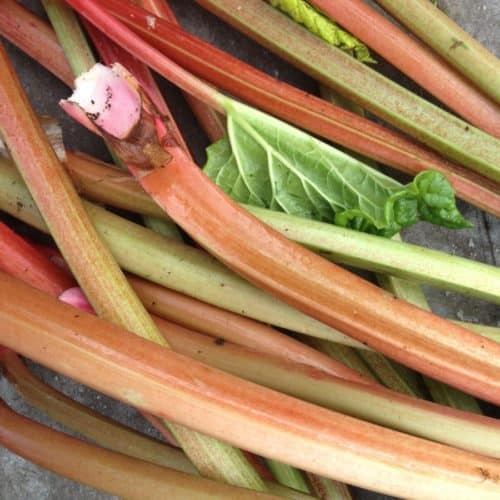 Rhubarb Crumble Pie
Yield:

8

1

x
---
Scale
Ingredients
8 stalks rhubarb , leaves trimmed
1/8 cup grated fresh ginger
1 lemon, zest and juice
1/2 cup dried cranberries (optional)
¼ cup Dark rum
1/2 cup flour
1/3 cup sugar
1 tsp. cinnamon
Topping:
¼ cup unsalted butter, softened to room temperature
¼ cup flour
¼ cup maple syrup
¼ cup sugar
---
Instructions
Prepare the piecrust, below. Chill.
When ready to assemble, preheat oven to 375*
Cut the rhubarb into 1 inch chunks, ( yield about 6 cups) and place in a large bowl along with the ginger, lemon juice and zest, cranberries, dark rum, and toss to blend. Let ingredients marinate, as you roll out the pie crust an fit into an 8 inch pie pan.
In a small bowl, stir together the dry ingredients, flour, sugar cinnamon. Gently stir into the rhubarb mixture, tossing with a wooden spoon to completely coat.
Prepare the topping by combining the butter, flour, maple syrup and sugar in a food process or stirring with a fork. It will be crumbly mixture.
Fill the crust with the fruit, sprinkle evenly with topping, Place pie on a flat sheet tray to catch drippings, and bake 45 minutes or until it looks done.
Cool slightly before serving.
---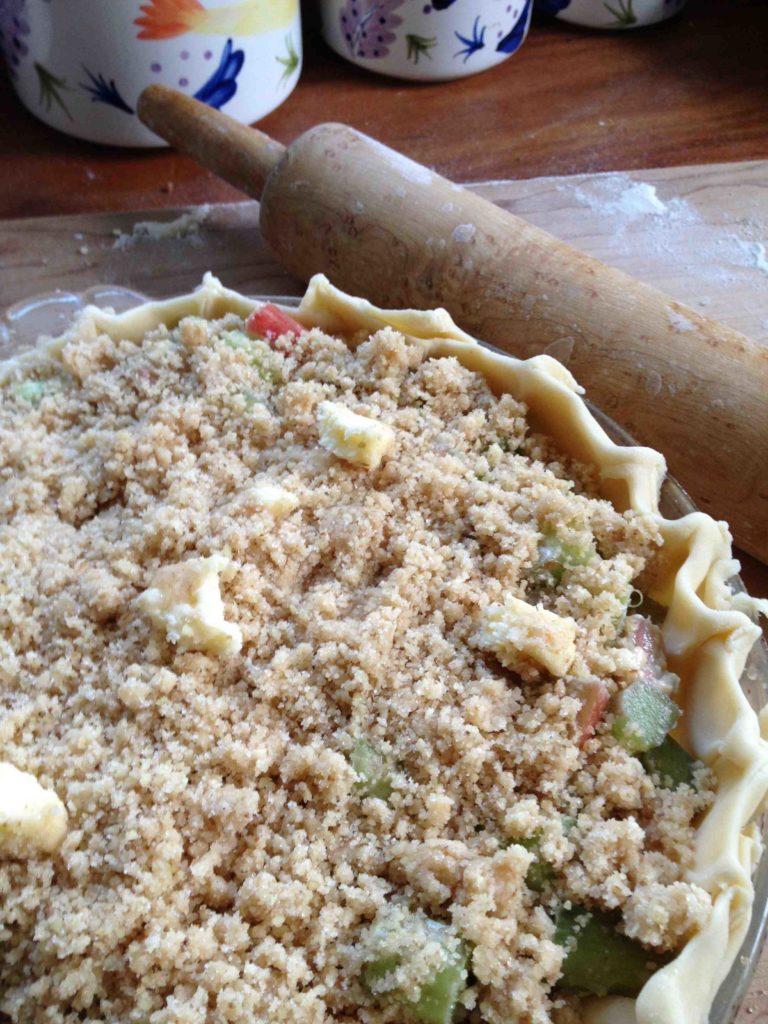 Print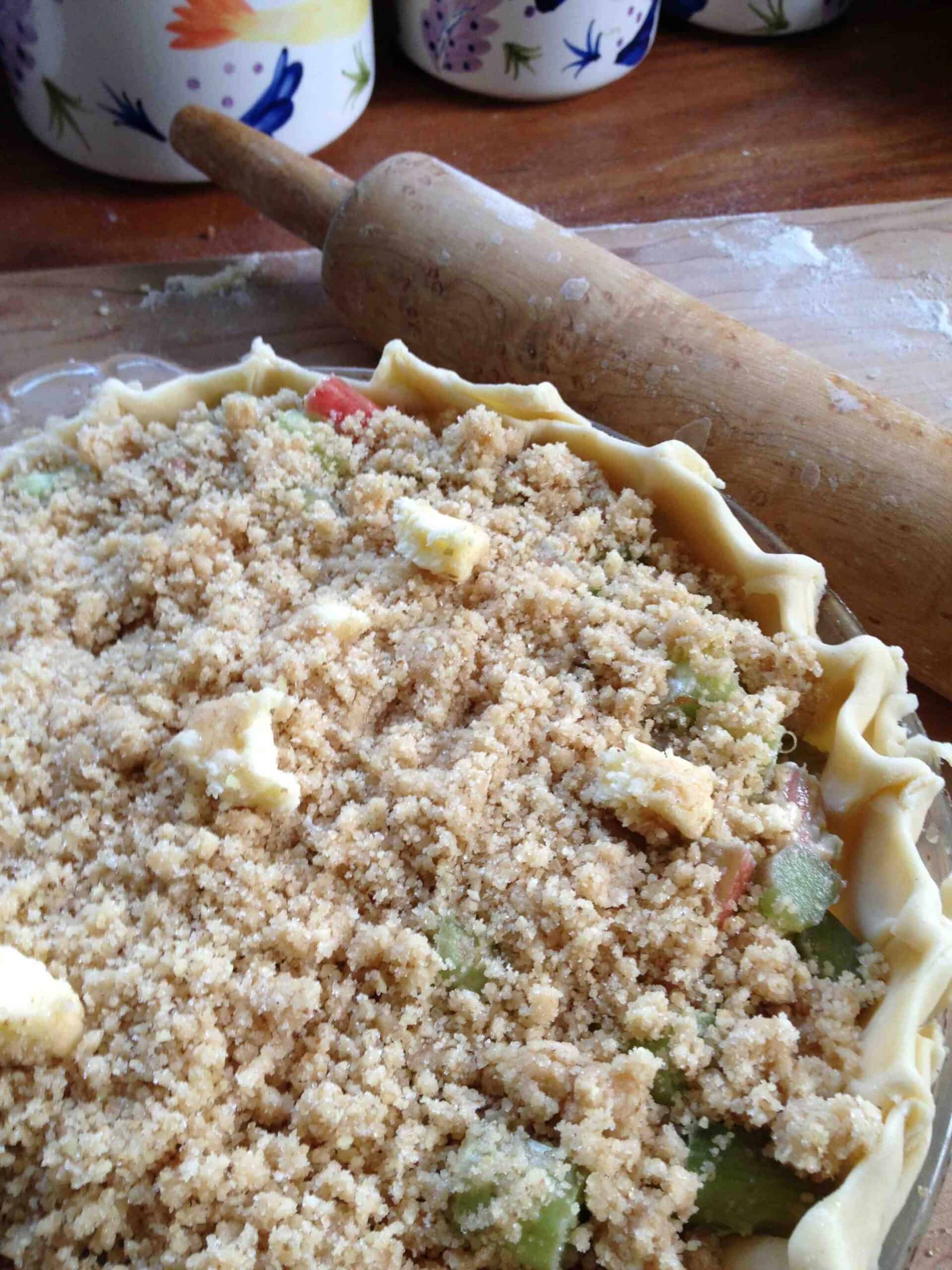 Buttery Crust: For a single pie crust
---
Scale
Ingredients
1 1/4 cup unbleached white flour
1/2 tsp. sea salt
1/2 tsp. granulated white sugar
1 stick unsalted butter, chilled
3 tablespoons ice water (chill 1/2 cup water with three ice cubes and let it sit 5 minutes)
---
Instructions
Mix the flour, salt and sugar in a food processor. Cut the butter into
chunks and add to the flour, pulse until mixed well. Slowly add ice water
until the dough begins to ball up. Form it into a disc, press to flatten slightly and wrap in waxed paper. Refrigerate for an hour or so.
When ready to roll, let it sit on slightly flour surface for about 5 minutes, then roll out to desired thickness, and several inches larger than the pie dish. Transfer to the pie dish, trim and crimp edges.
---