Over 250 pages of garden themes and design ideas from professional kitchen garden designer Ellen Ecker Ogden. Featuring 100 recipes and luscious photography with full-color illustrations to inspire the gardener.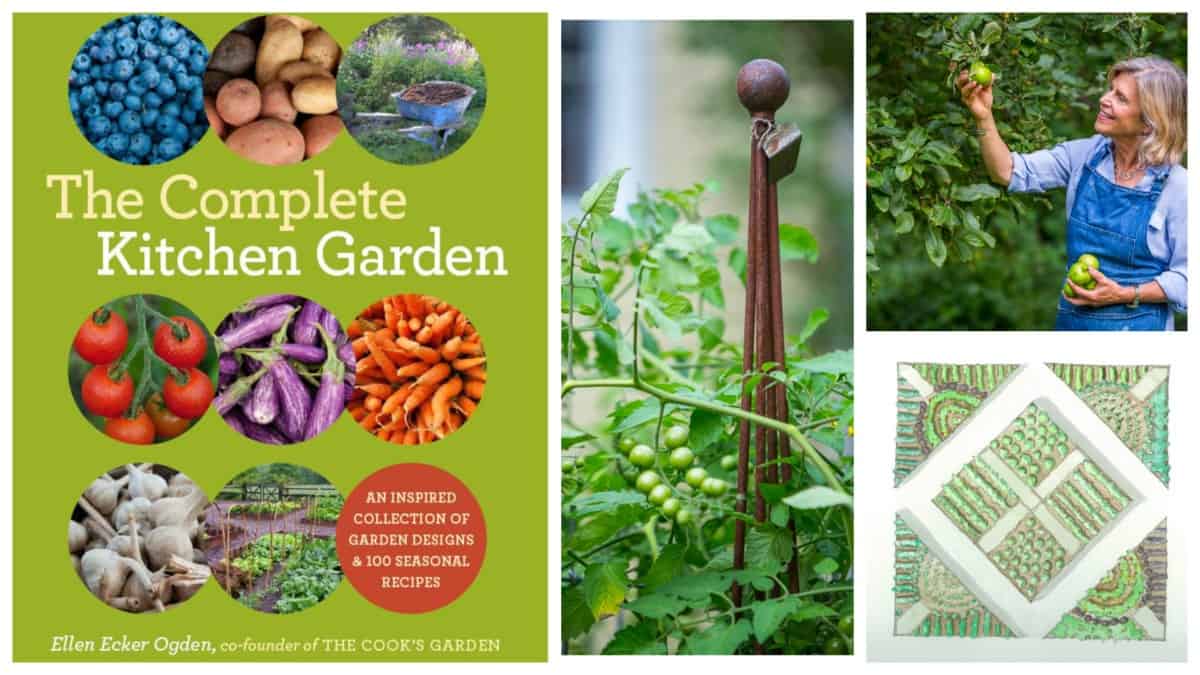 The Complete Kitchen Garden
by Ellen Ecker Ogden | Published by Stewart, Tabori and Chang
About The Complete Kitchen Garden book video. Spring 2011
Are you looking to be inspired for a new way to plant your vegetable garden? Featuring 15 designs and 100 recipes, this book will give you fresh ideas for how to design, plan and cook from your kitchen garden. Easy to follow designs, with charming watercolor wash illustrations and plenty of color photos, this is the perfect DIY book for new gardeners, or experienced gardeners seeking new ways to grow a beautiful food garden.
Read More: Complete Kitchen Garden Book Chapter Preview
Reviews:
"With charming hand-drawn planting plans, bright color photos, and tempting recipes. Ms. Ogden's book arms wannabe gardeners with all the tools to plan a productive garden before seeds ever meet the ground."   –Wall Street Journal
"There's no reason a vegetable garden must be an eyesore, banished to the corner by the garage. The Complete Kitchen Garden combines design advice, garden wisdom and recipes."  –The Chicago Tribune
" Ogden's recipes zero in on the freshest possible ingredients. If you don't have a garden when you crack this book open, you'll be ordering seeds by the time you put it down."  –New York Times Book Review