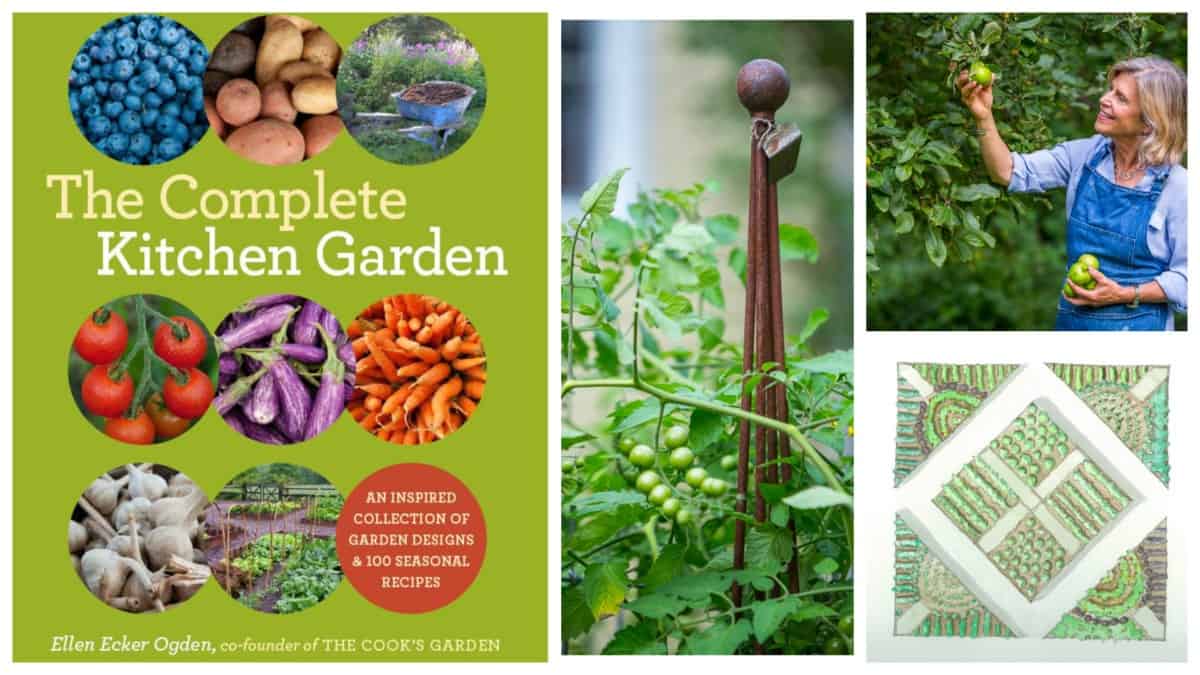 Read More: Complete Kitchen Garden Book Chapter Preview
Discover how to design an artful kitchen garden based on the European potager, and turn work into play,  The Complete Kitchen Garden features twelve themed kitchen gardens, with 80 recipes for cooks who love to garden.
Ideal for the beginning gardener seeking a resource for DIY designs, or experienced gardener seeking fresh ideas for adding personal style to their kitchen garden. Exquisite watercolor designs, with full-color photography, make this book a classic. Be inspired!
Published by Abrams Books 2011. Available in bookstores everywhere or autographed copies here.
Reviews:
"With charming hand-drawn planting plans, bright color photos, and tempting recipes. Ms. Ogden's book arms wannabe gardeners with all the tools to plan a productive garden before seeds ever meet the ground."   –Wall Street Journal
"There's no reason a vegetable garden must be an eyesore, banished to the corner by the garage. The Complete Kitchen Garden combines design advice, garden wisdom and recipes."  –The Chicago Tribune
" Ogden's recipes zero in on the freshest possible ingredients. If you don't have a garden when you crack this book open, you'll be ordering seeds by the time you put it down."  –New York Times Book Review