"Ogden's earthy sensibility is well-conveyed in vivid color photographs. Perfect for cooks and gardeners alike, this useful look at vintage varieties puts a fresh shine on an old subject."  – Publisher's Weekly Review, January 2021.
The New Heirloom Garden | Order Here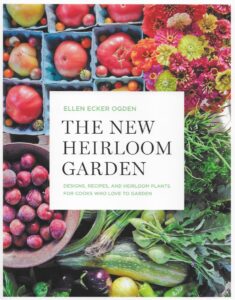 Twelve designs, eighty recipes and interviews with seed saving experts, and practical techniques for becoming a seed saver. Enjoy the benefits of growing your own food with style and ease.
Discover what to plant for the best-tasting vegetables, the most fragrant flowers, and old-fashioned charm. Be inspired by my artfully designed theme gardens and heirloom recipes. Full-color photographs Link to read more.
The Complete Kitchen Garden | 
Order Here

My first book featuring garden designs and recipes, with over 10K copies sold, this book gives you the basic foundation for how to design and plant a kitchen garden. With easy-to-follow templates and techniques this book gives you DIY information for beginners and experienced gardeners eager to grow a food garden.
With 15 original kitchen garden designs inspired by my love of the European potager style, paired with 100 of my favorite recipes, you will find this book makes it easy to plant a seed, watch it grow, then enjoy the harvest. Link to read more.
From the Cook's Garden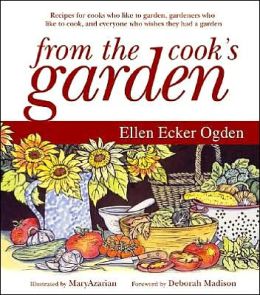 Harper Collins Cookbooks | 2003
For two decades our Vermont farm hosted an open house for gardeners to visit our 10-acre farm, to savor our organic vegetables, meet our two children, and a bevy of farm animals. Many of the recipes I wrote for our seed catalog featured in this book, which is now out of print, yet we can sometimes find copies on used book sites, including Amazon.
Published in 2003, this was my first cookbook, with recipes and stories woven together about our family seed catalog, The Cook's Garden.   Illustrated with color woodcut illustrations by Vermont artist, Mary Azarian add extra charm.  
The Vermont Cou
ntry Store Cookbook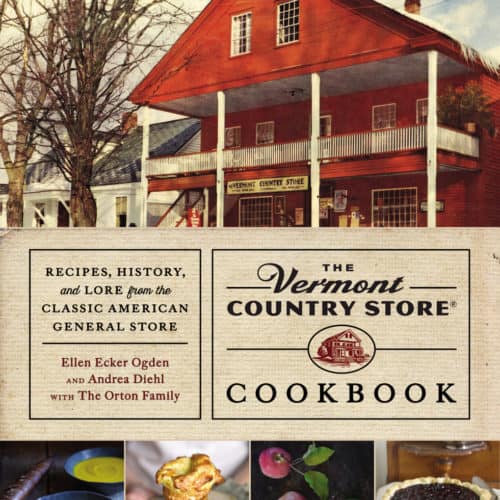 Grand Central Publishing | 2014
In Weston, Vermont, the iconic Vermont Country Store has become a destination for anyone traveling through Vermont and desiring a piece of country life. Working with archival recipes, along with my co-author, we devised 85 original recipes, with plenty of Orton family history and photos.
Gloriously photographed by Matthew Benson this hardcover beauty is a gorgeous tribute to Vermont and Yankee ingenuity. 
The Vermont Cheese Book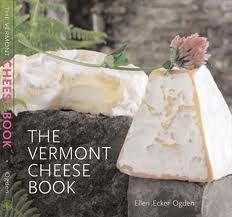 Countryman Press | 2017 |
Following the Vermont Cheese Trail to visit 45 Vermont cheese makers this book is a detailed looked at how they make cheese, and how the taste of the cheese reflects the unique geography and personality of each cheese maker and their flock.