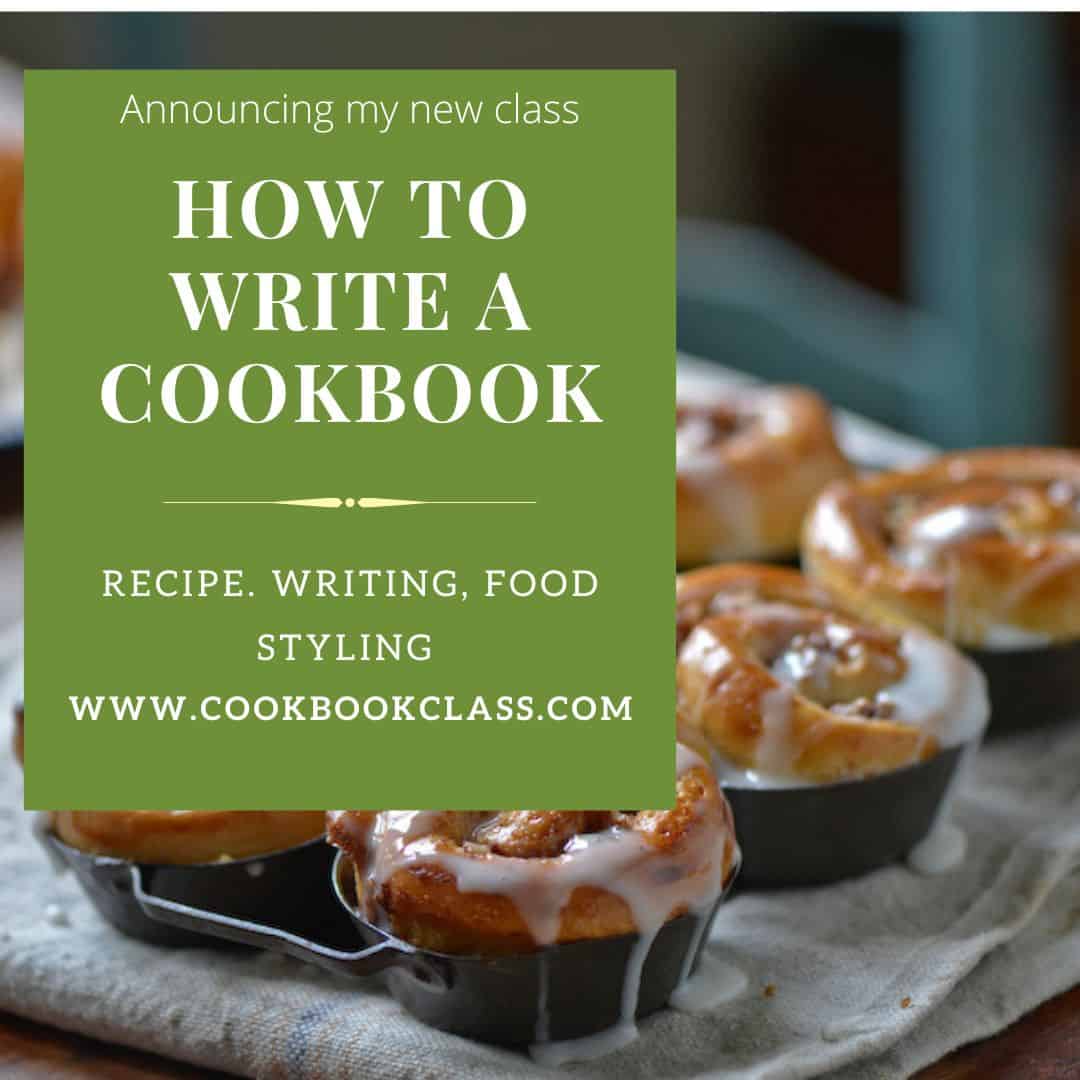 Announcing my first virtual class, How to Write a Family Cookbook is taught completely on the digital platform Teachable. If you have ever wanted to write a cookbook, this class gives you the skills to organize your recipes and get started. Through step-by-step lesson plans, you will learn how to take your cookbook from an idea to a finished book. Here's an outline of the class:
Establishing Your Style

Your Working Calendar

Writing a Recipe and Food Writing

Food Styling and Photography

Creating a Mock Book Layout

Proof and Print
 How to Write a Family Cookbook virtual class takes about 6 hours to complete and is fully supported by live sessions with the instructor and other students.
For a free sample download visit this link: https://how-to-write-a-cookbook.teachable.com/
Student Reviews:
"Thanks so much for the wonderful Kitchen Garden Design Workshop!  Your presentation really helped me focus on how to develop a design for my landscape.  It was incredibly insightful to draw out the existing garden beds in my backyard!  Doing a sketch helped me understand how I could add to and enhance my garden.  Your templates were just what I needed to create a design."  –A. Trudnak
"Thank you so much. I honestly can't say enough about your class, it's just been so enjoyable! Your willingness to share and teach is certainly helping me to be a better gardener. It's been interesting to see the other gardens and to hear their process as well.  I'm just so eager to get out and dig! Thanks again for all the great resources. "–K. Turner
" Your step-by-step instruction is clear and gave me the perfect inspiration for turning my vegetable garden into a beautiful kitchen. It has changed how I feel about being in the garden, and your tips on what to grow were spot on. Delighted with the class, and appreciate your expertise. "   — B. Montgomery
Coming Soon! The Art of Growing Food Virtual Class

---