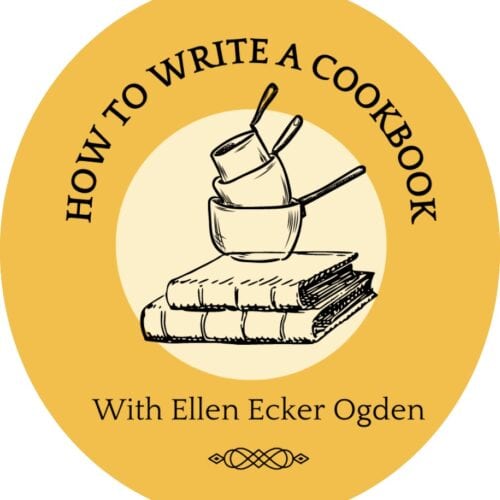 About this Class: I teach this class on a virtual platform, pre-recorded for you to watch any time, with weekly live class discussions during certain times of the year. In the class are six step-by-step lessons, with over 30 instructional videos including templates and resources.
Who is this class for?
Everyone who loves food, cooking, and collecting recipes. Do you have a passion for reading cookbooks and reading the stories behind the recipes? This is for you. Do you have your mother and grandmother's favorite recipes shoved into a file box? It's time to gather them all in one place.
Is it Live or Recorded?
This is a live class, which is also recorded. If you miss a class, or you want to watch again or even share with friends and family, you can easily access the link. When you register, you will be asked to join a free platform.
How long is the class?
The full class is 90 minutes long. The class series lasts 6 weeks. That's 9 hours total, in addition to an open session each week available for your questions and individualized attention as you move through the assignments.
What is the Format?
Each week will feature a theme and will start with my instruction, followed by a short writing exercise. Using a breakout room, you'll get to know other students and share your writing, and get to know each other. At the end of class, we will have to share to learn from everyone before I give you the assignment for the following week. It's easy, fun, and guaranteed to keep your thoughts and cookbook going forward.
Will I finish my book in 6 weeks?
The goal is to complete the book in 6 weeks, yet most likely it may take longer. In fact, I hope you take your time. My teaching style offers support and information, while your role is to add reflection and perfection. I want you to know the six steps to the successful completion of your book, yet most likely this class will provide the foundational tools to get you started.
How long have you been teaching this class?
This will be my third season teaching it on a virtual platform. It works and is fun! I've also taught this class as a full-day in-person course, and this virtual style is better. Mostly because there is so much information, and this six-week program allows you time in between each class to learn more.
Will there be homework?
There are weekly assignments yet, ultimately, you are in charge of your own time, and completing your work. I'll be like a border collie, to keep you on task, and to make sure you have my full support every step along the way.
Do I need to be computer savvy?
Yes, a little. You will need to know how to use Zoom calls, and how to access the free platform to chat with other students and share work. I will give you a free template that will make it easy for you to layout your pages for the printer, and other resources. I'll offer special sessions to help with technical help, plus options for editing, layout, and design.
 9. How can I sign up for the class?
Sign up for class here: You will receive confirmation and other details.