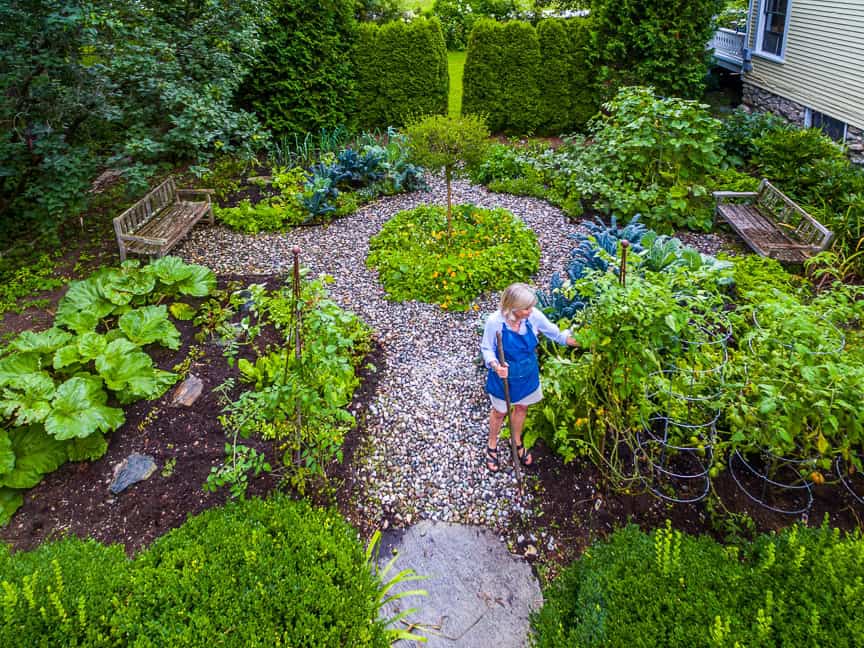 Ellen Ecker Ogden is a Vermont food and garden writer and author. Her books include The Complete Kitchen Garden, The New Heirloom Garden, The Vermont Cheese Book, and The Vermont Country Store Cookbook.
Her articles and kitchen garden designs have appeared in many national publications, including Eating Well, The Boston Globe, Garden Design, The New York Times, Martha Stewart Living, Better Homes and Gardens, and Country Garden. She has appeared on PBS VIctory Garen and as the Baroness of Basil on HGTV's Garden Smarts. 
She graduated with a degree in fine arts and attended cooking school with Marcella Hazan in Venice, Italy, and with Darina Allen at the Ballymaloe School in Shanagarry, Ireland. In 1984, she co-founded The Cook's Garden seed catalog, introducing cooks and gardeners to European specialty vegetables, herbs, and flowers which was sold the W.A Burpee in 2023.
Ellen teaches garden design and lectures widely on the Art of Growing Food at botanical gardens and symposiums. Contact Ellen for fees and to schedule a lecture.