Learn to design an artful kitchen garden with author, Ellen Ecker Ogden. Highly regarded for her many books, articles, lectures & workshops, she shares her six steps to designing a garden that is both beautiful and productive.
Lecture #1 | The New Heirloom Garden 
Food gardens are more important than ever. Prepare for a delicious revolution based on forgotten fruits, fragrant flowers, and heirloom vegetables. In this new lecture, we dig deeper into the diverse world of heirloom plants that will transform the way you think about your garden. It will inspire you to grow something new that is old, for yourself and to share seeds and plants with friends. Read More…
Lecture #2 | The Art of Growing Food
Be inspired to transform your ordinary vegetable garden into an extraordinary European-inspired kitchen garden. I filled this lecture with gorgeous photos of kitchen gardens delivering fresh ideas to take your audience step by step. Whether renovating an existing garden or revitalizing your landscape with something new, a true kitchen garden will open your senses to become more than a place to grow food. In this lecture, based on my first book, The Complete Kitchen Garden, you will discover how to design an edible garden with an eye towards beauty, productivity, and sanctuary.  Read More…
Take a virtual garden tour through gorgeous color photos of heirloom gardens, luscious fruits, and vegetables. Learn what to grow for the best flavor and fragrance, and how to get started growing a food garden and becoming a seed saver.
Learn more about The New Heirloom Garden book.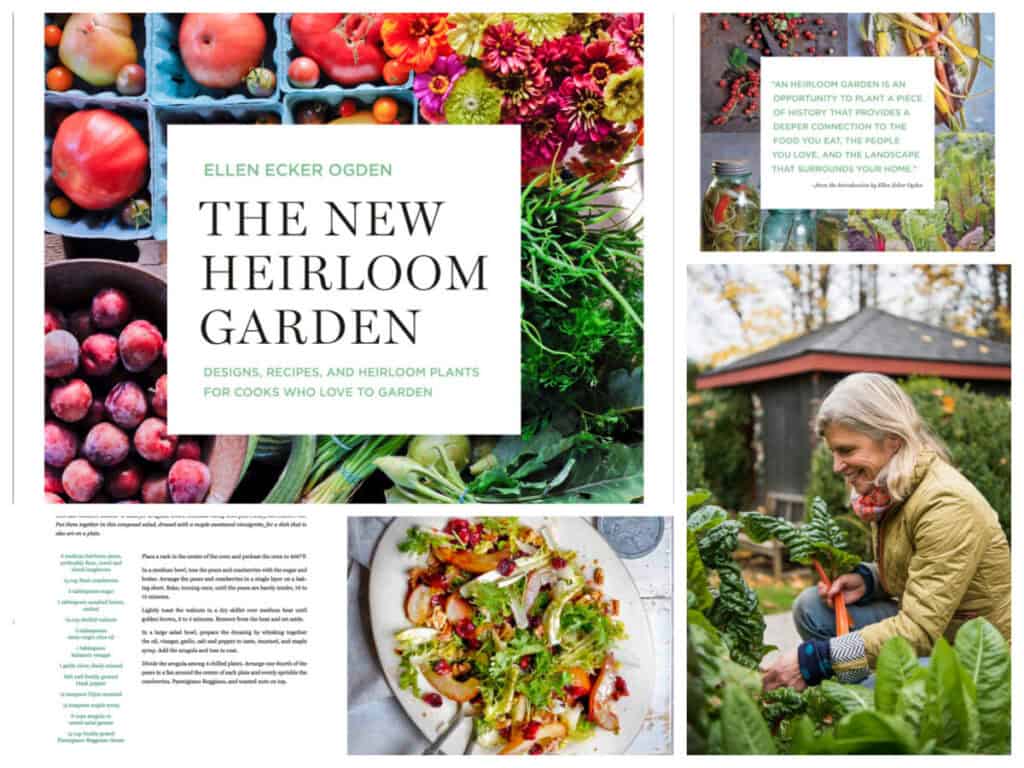 Audience Reviews:
"Engaging, Inspiring, Delightful! After listening to Ellen's wonderful presentation on growing beautiful food, so many of us are inspired to create kitchen gardens of our own or add elements to our existing gardens. Really enjoyed this presentation and ready to get digging in the dirt!"  –L. Strong, North Shore Garden Club.
"Ellen is a marvelous speaker–warm, engaging, knowledgeable, and passionate. She brought us new and inspiring ideas for growing vegetables, and a great book as well. Ellen was a pleasure to work with and we would definitely recommend having her for your event!"  –S. Bolle, Master Gardeners Symposium of Oakland County.
"I had the pleasure of seeing Ellen at the Redwood Library in Newport, RI. Her presentation was full of inspiring themes for edible gardens delivered with wisdom, humor, and passion. I can't wait to play in my garden. I left brimming with fresh ideas."–P. Bailey, Newport Garden Club.