Garden lecture with award-winning author, and kitchen garden designer.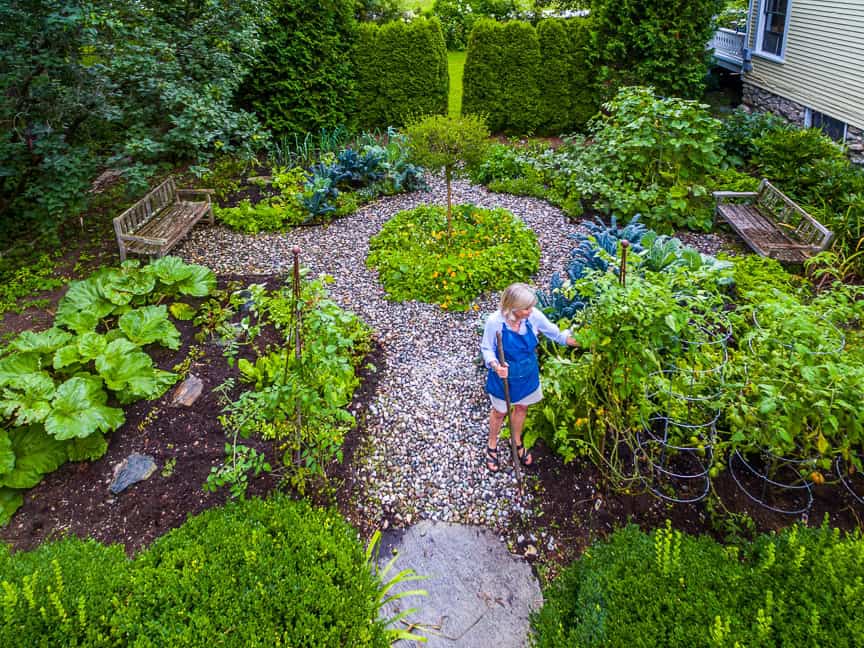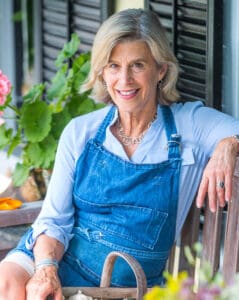 I grow food because I love to eat. It's that simple.  With my book, The Complete Kitchen Garden, I  created 12 kitchen gardens with recipes for cooks who love to garden, just like me!
In my classes and lectures, you will learn my six steps to class kitchen garden design, and how to transform an ordinary garden into a classic European potager. Because in my opinion, a  garden must be both beautiful and productive, as well as a place to turn work into play.
Since 2011, I've presented lectures or workshops at over 200 garden clubs, master gardener symposiums, and botanical gardens around the US. My main lecture is The Art of Growing Food, and when my new book came out in 2021 I added The New Heirloom Garden. In 2023, I've added one more option, Rewilding the Kitchen Garden to encourage gardeners to go wild.
If you would like to book a lecture or see where I am speaking visit this link.
To learn more about my garden lectures, watch this video:
Audience Reviews:
"Engaging, Inspiring, Delightful! After listening to Ellen's wonderful presentation on growing beautiful food, so many of us are inspired to create kitchen gardens of our own or add elements to our existing gardens. Really enjoyed this presentation and am ready to get digging in the dirt!"  –L. Strong, North Shore Garden Club.
"Ellen is a marvelous speaker–warm, engaging, knowledgeable, and passionate. She brought us new and inspiring ideas for growing vegetables, and a great book as well. Ellen was a pleasure to work with and we would definitely recommend having her for your event!"  –S. Bolle, Master Gardeners Symposium of Oakland County.
"I had the pleasure of seeing Ellen at the Redwood Library in Newport, RI. Her presentation was full of inspiring themes for edible gardens delivered with wisdom, humor, and passion. I can't wait to play in my garden. I left brimming with fresh ideas."–P. Bailey, Newport Garden Club.
…More Reviews can be found on Great Garden Speakers and the Garden Club of America website.