First stop on last weekends garden tour was to meet a friend at White Flower Farm in Litchfield County, CT. We had plans to tour as many garden as possible, on the Garden Conservancy open days tours. Before we visited the magnificent borders, we were immediately drawn to a collection of rustic looking pottery on sale for a price we could barely resist. After inspecting every shape and size, my friend Maddie chose a small squat piece to plant herbs on her balcony, and I gravitated towards a larger urn that would be more of a statement. We fetched a garden cart to lug our selected piece to check out, but on the way I had second thoughts. I've learned that I can't just buy something because I like it. It has to have a place, and in my mind's eye, it just was not fitting in anywhere.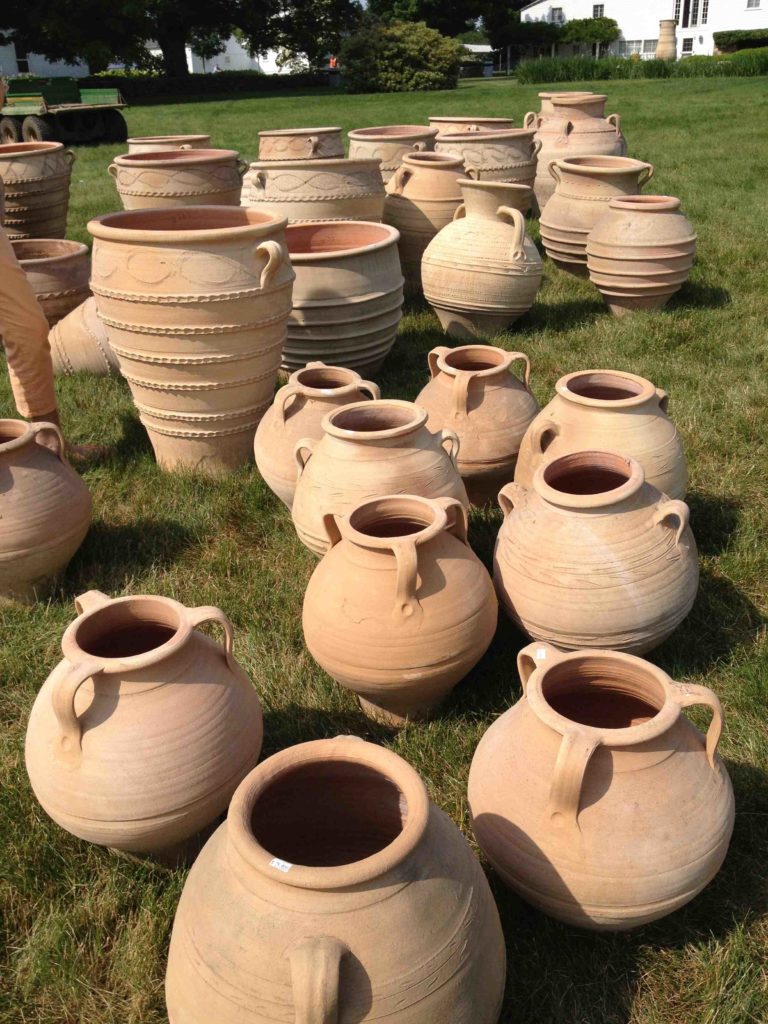 There is a thin line between garden art and junk, and these definitely had charm, purpose, and the price was right. I knew I could find a place, but that was not enough to change my mind." Let's take the tour, and then if these are still here we can buy them." I told Maddie, who had also developed second thoughts about her pot. We returned them to  the pile, meandered the stunning gardens, and left White Flower Farm (WFF) empty handed ( unheard of!), and drove to our first garden on the tour. located in West Cornwall. The gardens of interior designer, Michale Trapp are intimate with cobbled paths, terraced gardens, raised perennial beds and reflecting pools. And yes, lots of pots, similar to the ones we had seen at WFF, yet older, more stylish and weathered to a lovely patina. Many were displayed on top of the stone walls, giving them height and weight and exceptional beauty.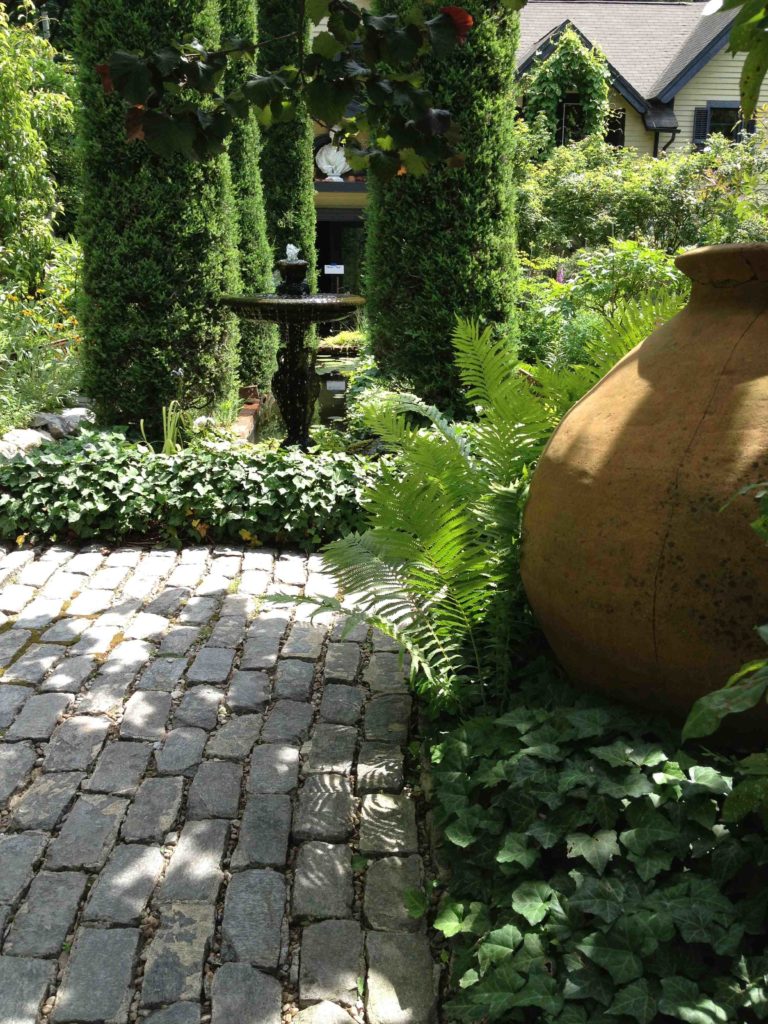 Next stop was Falls Village, the garden of interior designer and garden book author, Bunny Williams whose intensively planted fifteen acre estate, contains a sunken garden, a parterre garden and a year round conservatory filled with tender plants, a chicken coop and a large kitchen garden which is the heart of the garden. In the center of each of the beds are large ceramic pots filled with fig plants, which are kept in the conservatory during the winter months. These form the centerpiece and the height, which means that anything that might compete such as tomatoes, cucumbers and anything that grows upward is banned from this garden and can be found growing in the axillary kitchen garden located in a less prominent position. But the pots were everywhere, again, creating a statement – with or without a plant coming out of the top.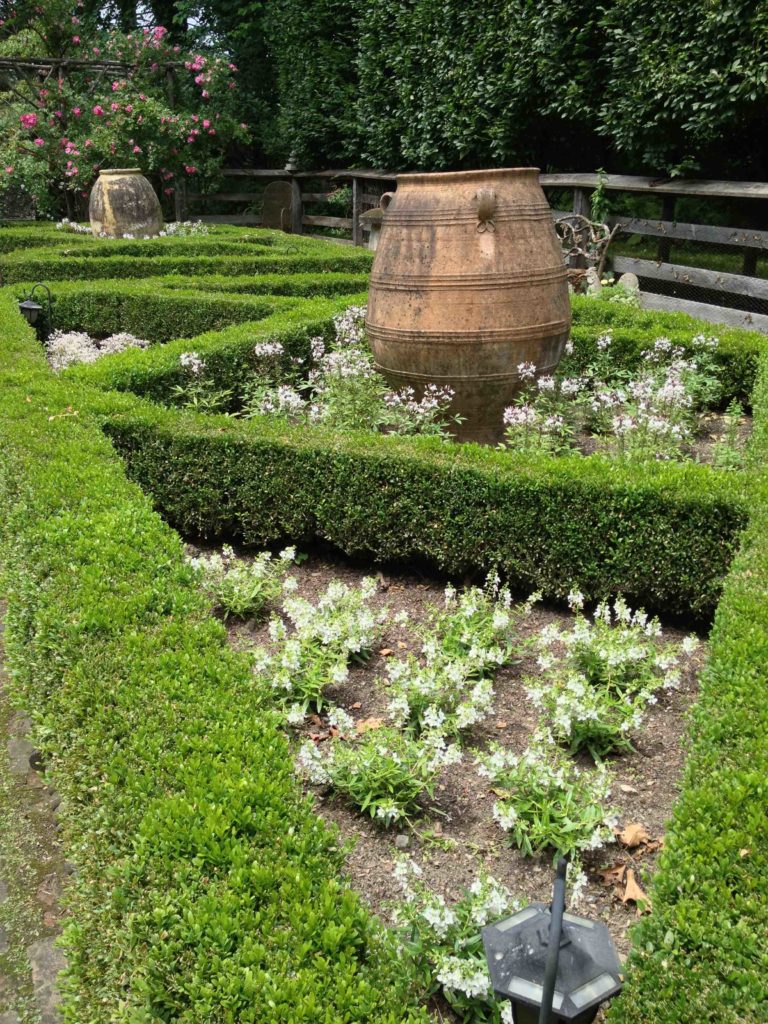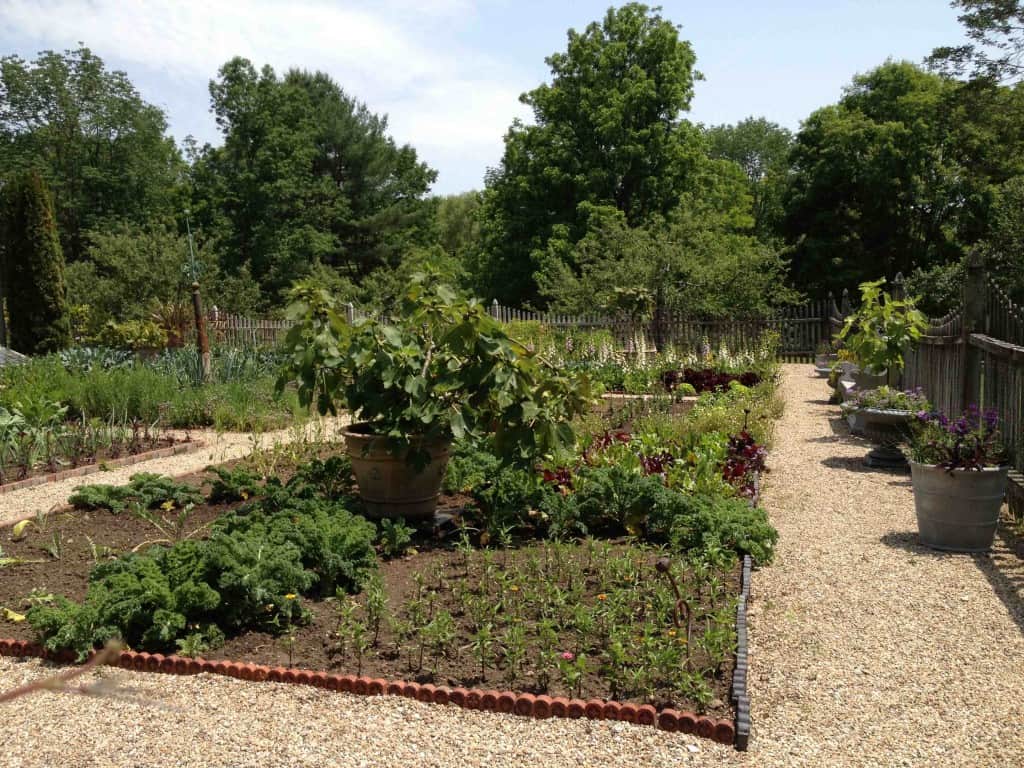 After lunch in Litchfield, I said goodbye to Maddie and continued on to Hollister House, where again, there were more pots. Set against an historic Connecticut farmhouse, this romantic country garden juxtaposes large overflowing plantings with formal lines of the 20th century English gardens. Divided into a series of rooms that are open to vistas, and formal boxwood. Again, there were urns everywhere.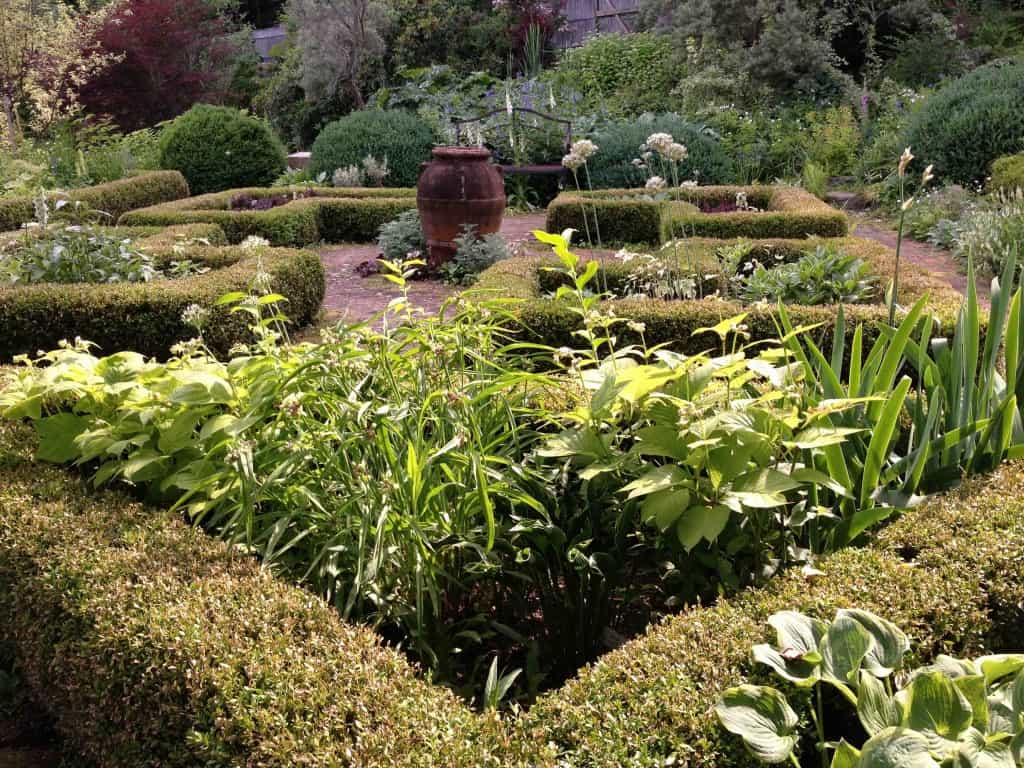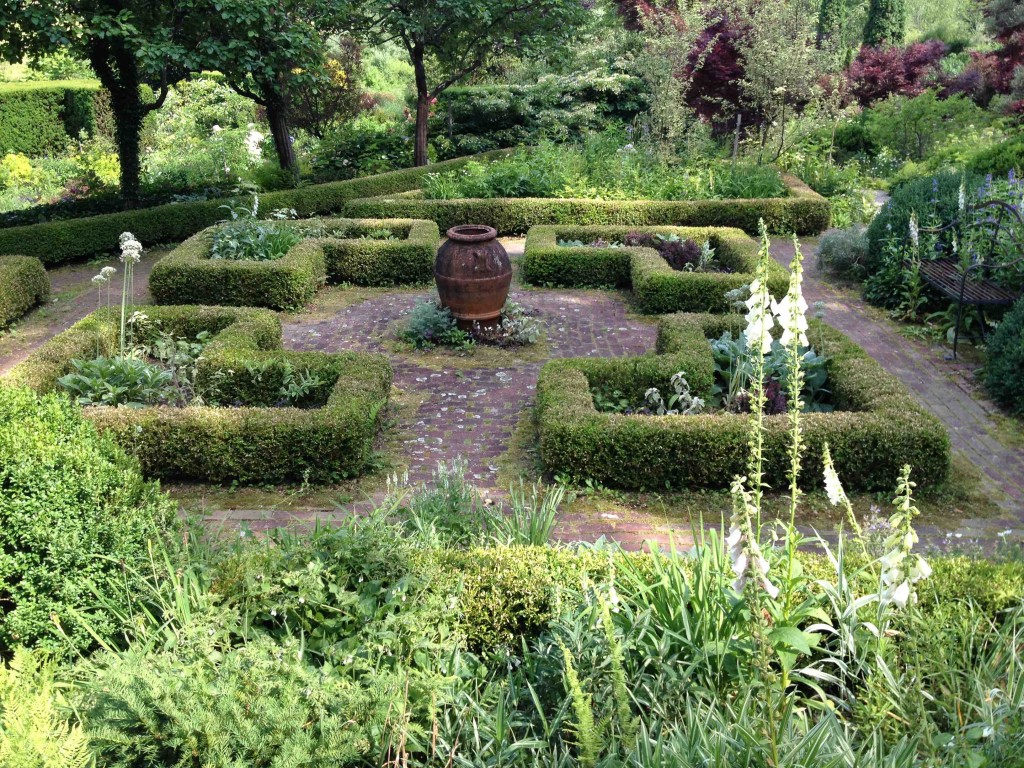 Back home, I thought about pottery and how  finding the right pot for the right place can be effective as a focal point. But honestly, after seeing so many pots in everyone's gardens, it seemed a little over done and I was glad not to have one for my own. It would look out of place and out of scale. How would a garden urn look in your garden?