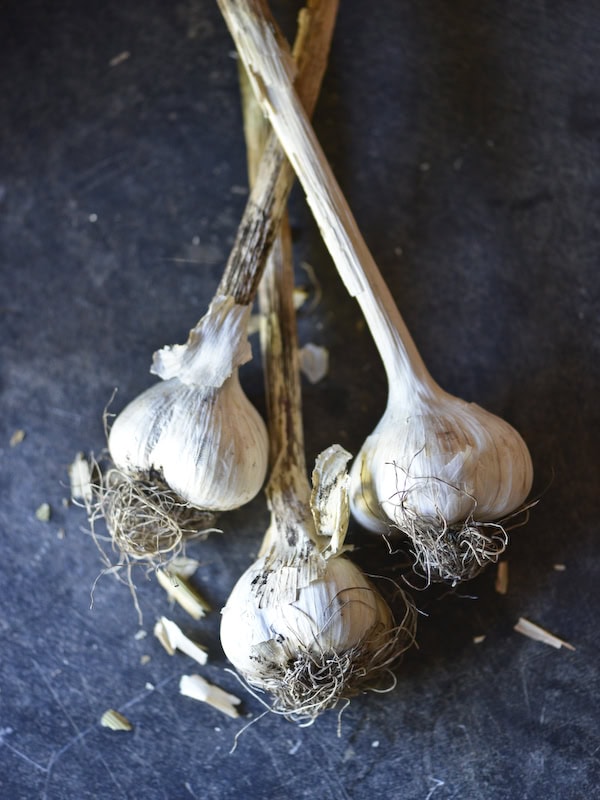 I used to buy Hummus at my local farmers market, spending $5. for a small 8 ounce container. Sure, it was delicious, and saved me the effort, but when I realized I could make my own for half the price, it changed my buying habit. Making my own, I also have the flexibility over how much garlic and herbs to add, and as a lover of all things lemon, I could easily squeeze extra for my recipe.
I encourage you to give it a try. To save time, you can buy Garbanzo in a can, but honestly, soaking a cup of dried beans overnight and simmering until soft is not really too hard to do. The flavor difference is minimal, however, the money you save and the healthy way it makes you feel after you eat it spread it on crackers or toast is worth the effort.
Do the math: Sesame tahini is expensive and it may discourage you from trying this recipe because you don't want to pay $6.00 for a single jar. You may say – I thought I was saving money. Keep in mind that there are typically 15 servings per jar, reducing the cost to just .40 per recipe. When you buy dried garbanzo beans instead of canned, you save almost $1.
Cost to make: $2.50 / 8 servings / .31 per serving
Time to make: less than 5 minutes (to assemble)
The Recipe:
Hummus     Makes about 2 cups
1 cup dried chickpeas: soaked overnight,they will expand to 2 cups
2 (or more) cloves garlic, smashed and chopped
2 tablespoons sesame tahini
2 lemons, juiced ( makes 1/4 cup)
1 tablespoon olive oil
1/4 teaspoon sea salt
Grinding black pepper
1/2 teaspoon ground cumin
1 small hot pepper (optional)
Soak the garbanzo beans overnight in water to cover. Drain, and rinse out any dirt or gleanings from the dried beans. Place in a saucepan with water, again to cover, and simmer for 45 minutes until tender. Add more water if needed.
Place in a food processor along with a tablespoon or so of the cooking water to add a creamy texture. Add the garlic, lemon juice, oil and seasoning. Process for several minutes until very smooth; this works best when the chickpeas are still relatively warm. Add more cooking water as needed to get a creamy consistency. The hummus will thicken when chilled, so err on the side of thin.
Taste and adjust the flavor to suit your taste, adding more lemon juice, or tahini, or cumin and hot peppers. Transfer to a serving bowl, drizzle with a good olive oil, and serve with pita triangles, or carrot sticks. Cover and refrigerate any leftovers and the flavor will have deepened the next day.