Print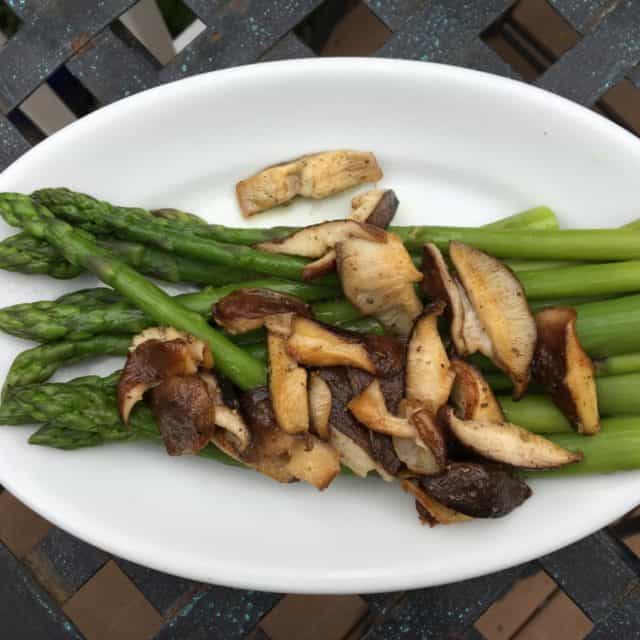 Asparagus with Wild Mushrooms
---
Description
Roasting asparagus brings out an earthier kind of flavor, and since wild spring mushrooms ( or cultivated shiitake) are ready at the same time, they are an ideal pairing. Cooks quickly, bring to the table hot.
---
Scale
Ingredients
15 spears Mary Washington (or other heirloom) asparagus, peeled and tough stem ends trimmed
1 tablespoons extra virgin olive oil
2 tablespoons butter
2 tablespoons chopped fresh shiitake mushrooms
2 tablespoons chopped shallots
Salt and Freshly ground pepper to taste
Lemon wedges and edible blossom, for garnish
---
Instructions
Preheat to 450*.
Spread the asparagus in a single layer in a shallow baking dish. Heat oil and butter in a saucepan and simmer the mushrooms and shallots, sauté until golden, about 4 minutes. Sprinkle over the asparagus, pouring the oil from the pan evenly over the asparagus. Season with the salt and pepper. Roast for 5minutes, turning the asparagus and spooning over the sauce.Roast on the other side until tender, about 5 minutes. Serve hot with lemon wedges and Scarlet Runner Bean (or other edible) blossoms.
---
---