Announcing the Seed Saver Box.
Organizing my garden seeds before ordering new, is akin to cleaning my closet – it takes time, patience and decisive action when something is no longer up to date. I've been looking for the right seed saver box, and think I've finally found it. I love my seeds, and never like to throw anything out, but seeds are only viable for a few years before they need to be replaced.
The method for saving seeds varies from plant to plant, and I've been reading more about how each plant family sets seeds, and the expected viability for seeds from year to year. I've been saving seeds for several years, but making sure they are properly stored is key. My paper envelopes will not keep out moisture and glass jars take valuable shelf space.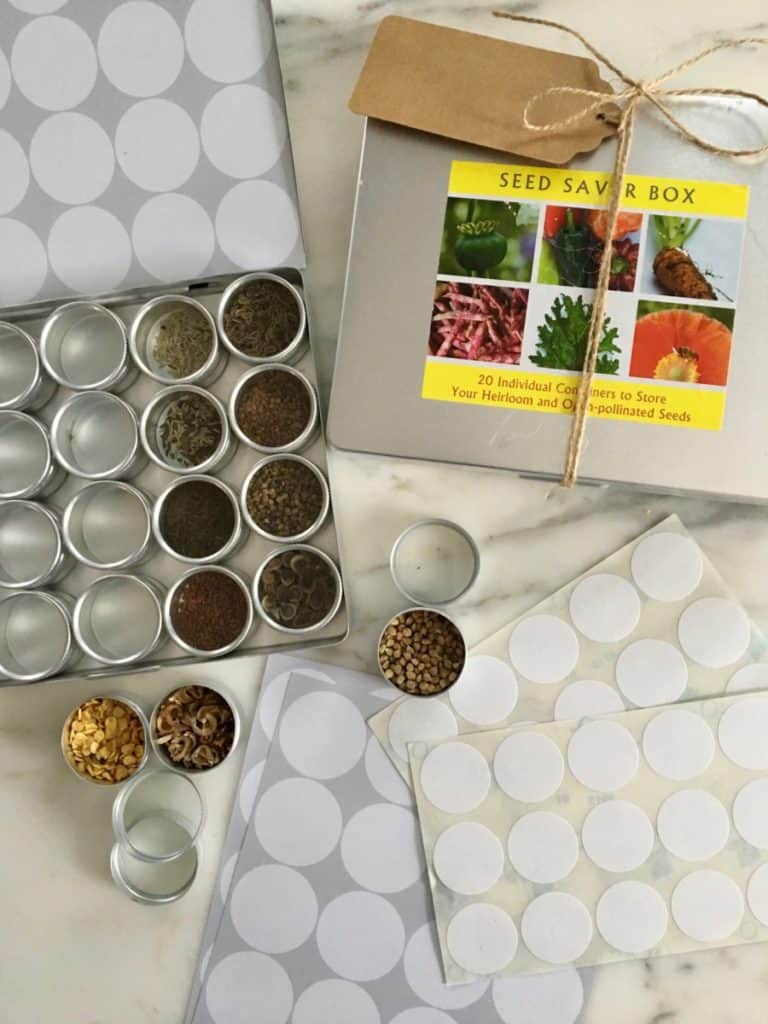 This spring, I've started transferring all of my seeds into this seed saver box, because not only are they beautifully stored, but I can see all the unique shapes and colors. The best part is taking better inventory of my stash, counting the seeds before planting.  The seed saver box with aluminum containers, and clear tops keeps my seeds airtight, too.
Save money on seeds, and keep your prized seed collection in perfect order. The seed saver box will not only keep your seed collection safe, but you will be better organized and more relaxed in the spring when it comes time to order new seeds. Each box measures 6.5″ X 5.25″ and holds 20 one-inch seed tins with lids and labels. $14.95 each. Order on my ETSY site.