The lettuce in my garden is in it's glory. Between the cool spring temperatures and the rain, it has been slow to grow and slow to bolt. There is nothing I love more than clipping my own salad, yet when lettuce is this beautiful I have a hard time harvesting it. So before I get my scissors out, I thought I would honor the queen of the garden, and share some of my favorite photos from my book, The Complete Kitchen Garden. In my next post, I'll show you how I make salad dressing, or you can follow this link for more recipes.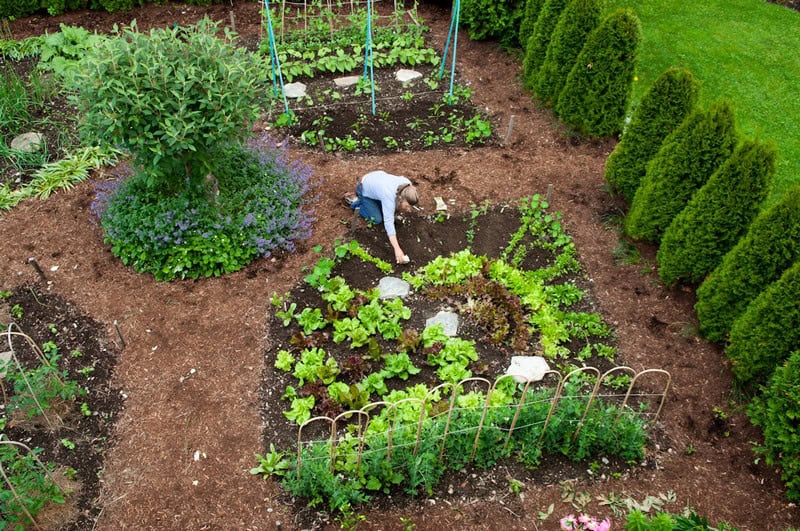 For a constant source of greens all summer and into the fall, sow short rows of every few weeks. The trick is to order plenty of seeds in advance, before the garden gets into full swing. If you find yourself ordering more seeds now, think ahead to the fall crops you can sow in late July and August such as  arugula, collards, mustards, boc choi, kale and spinach.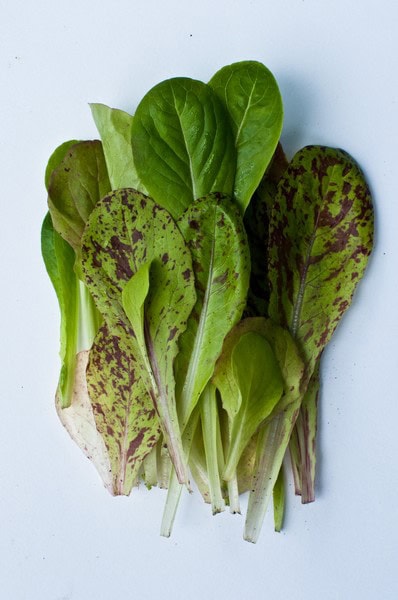 Cutting mix lettuce is a collection of looseleaf varieties that grow fast, and can be cut-and-come again, which means harvest and wait for another round to sprout.  Be sure to dress them with only the finest olive oil and a squeeze of lemon to keep the flavors light and delicate.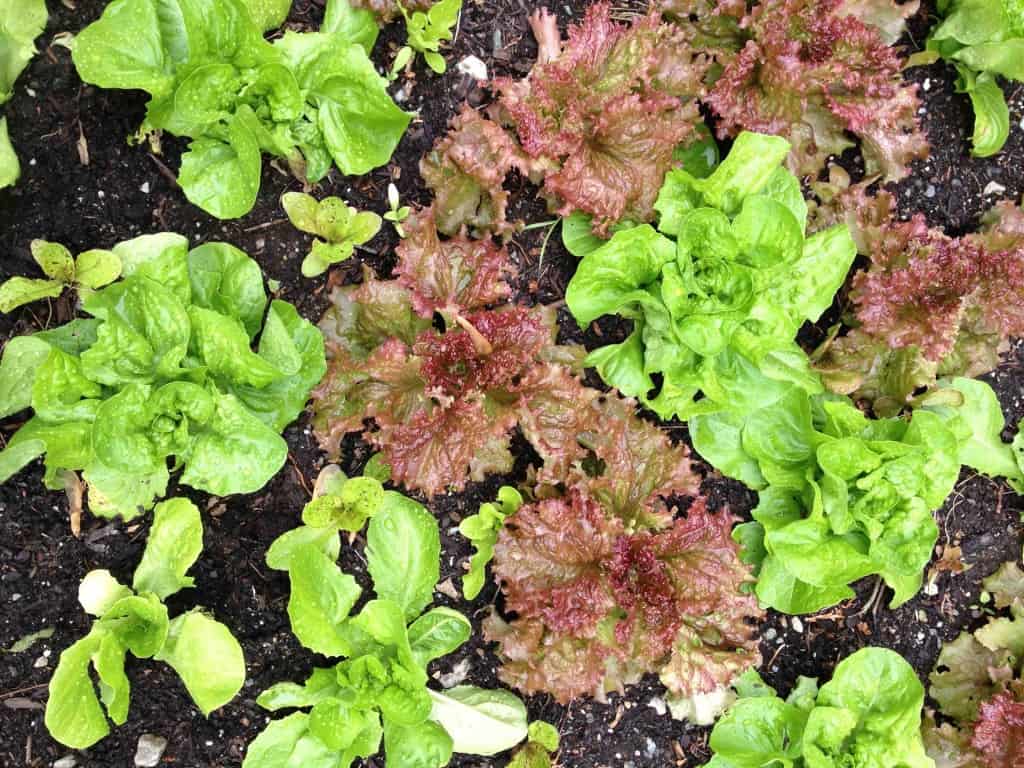 The way I keep a succession of head lettuce going for a long harvest season, it to transplant small lettuces in between full grown heads. I'll harvest by plucking outer leaf by leaf until the head finally reaches full size, and then harvest the whole head. Lettuce can get bitter and milky stems if it stays in the garden too long.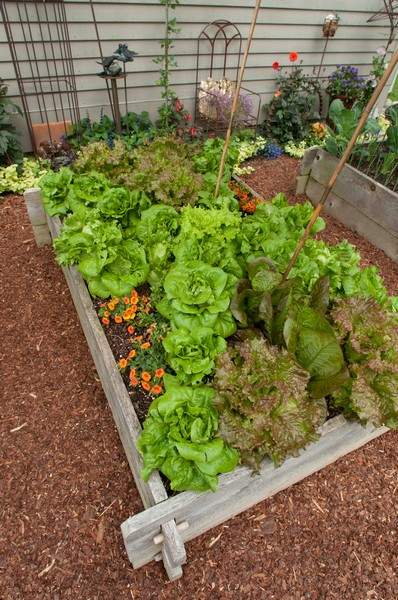 This garden is the Paintbox Garden design in my book, featuring raised beds overflowing with colorful lettuces, flowers and a touch of whimsy to keep it artsy.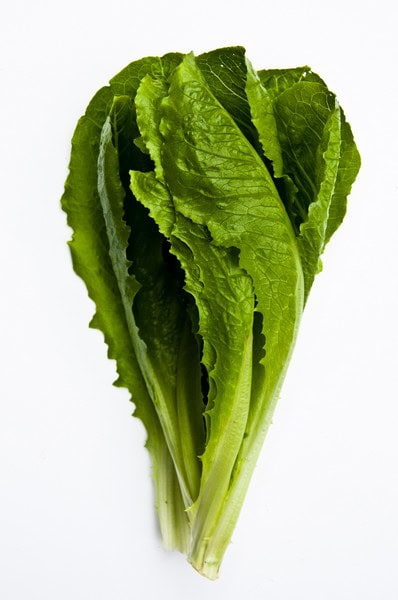 The unfurling a head of romaine lettuce, so graceful and delicate.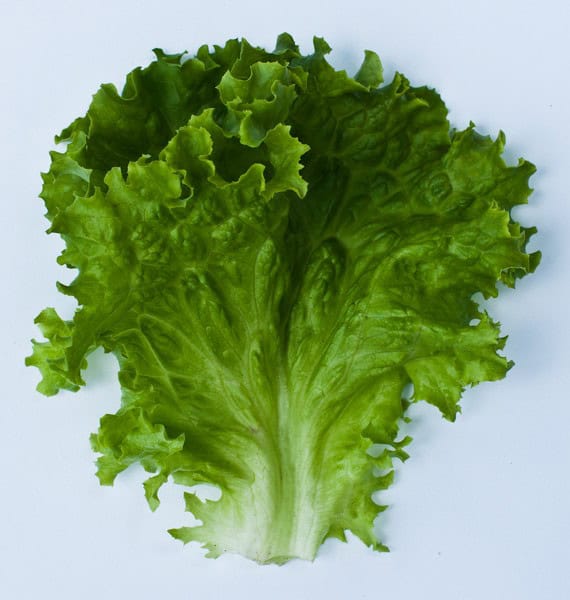 Different types of greens take on dressing differently. Buttercrunch, for instance, can take a more assertive dressing, such as a honey blue cheese which catches in the small folds of the leaves..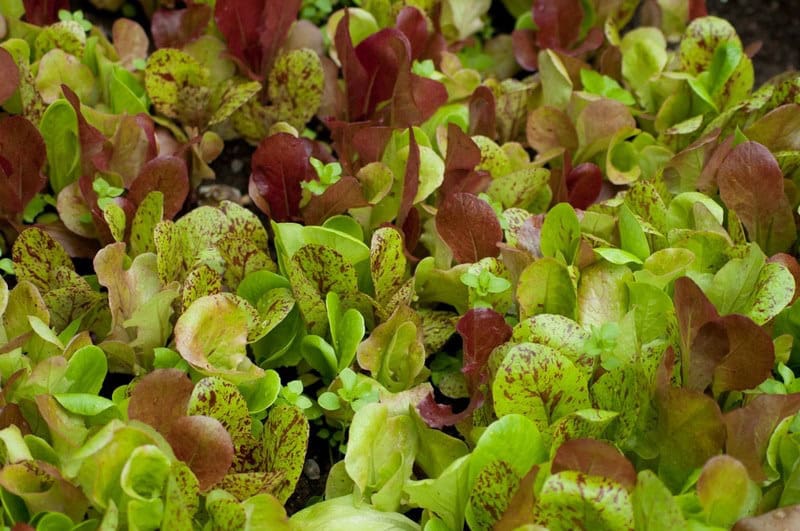 The delicate pattern of these young tender leaves is a true work of art. They have another week or so to grow until harvest time.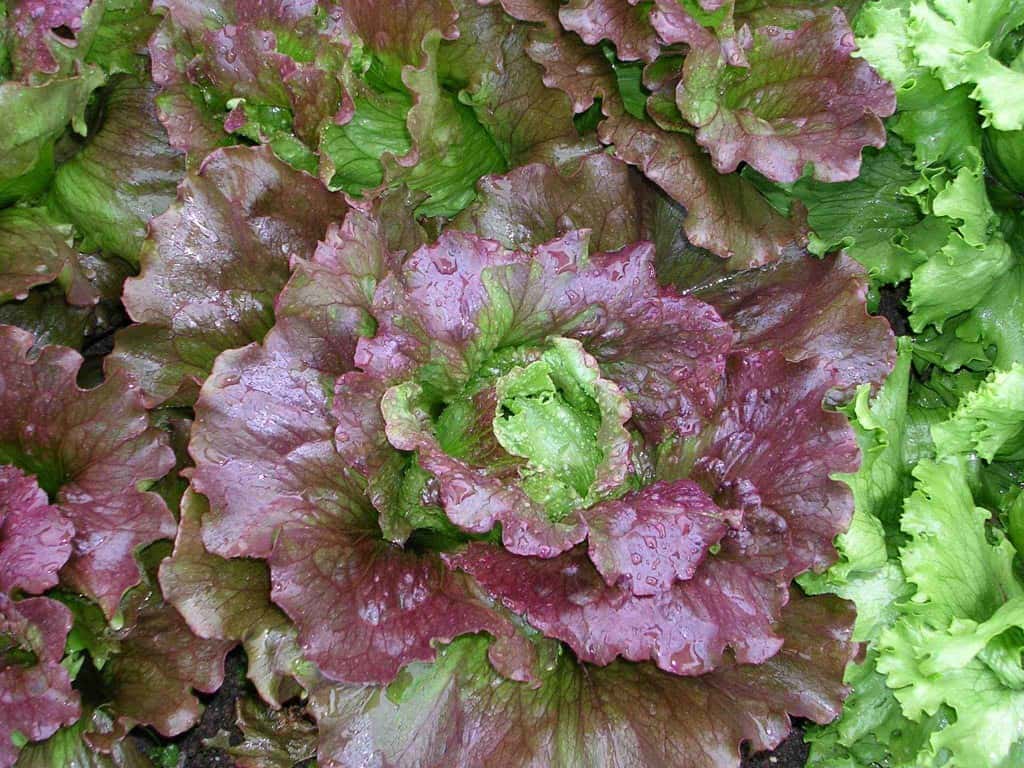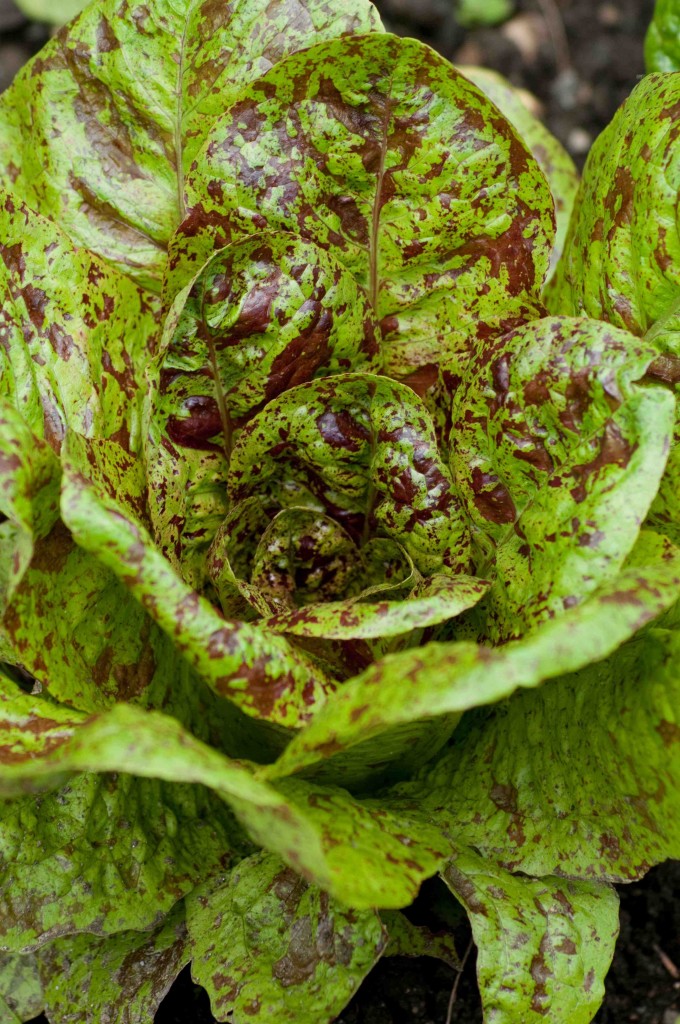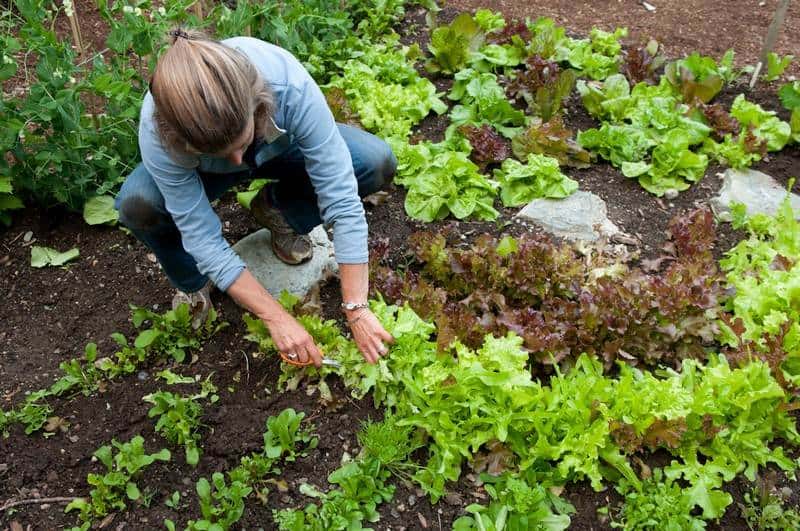 Okay, it's finally time to harvest.  And also time to sow more salad seeds. Be sure to follow my next post, and I'll show you how I wash salad greens and make a classic vinaigrette dressing.