How to Write a Family Cookbook
Writing your family cookbook is more than simply recording the recipes. It's a way to preserve family traditions and gives you a place to share stories, photos and techniques. There is no better time to begin than right now to gather the recipes and the stories to layout your cookbook for printing as a gift to your family.
I was sixteen when my mother set up a cookbook on the kitchen counter, opened it to a recipe for Anadama Bread and walked away. I found the ingredients, and began to read and stir. The aroma of the bread baking in the oven was enough to convince me that I wanted to learn how to cook, and thus started my life long career as a food writer and cookbook author.
I have been writing cookbooks for over a decade, yet still find the process is much more involved than I anticipate. You may have a notebook full of recipes that simply need to be organized, and typed, but then what's the next step?  Starting this fall, I will be teaching a series of classes to teach others how to write a family cookbook, to help keep these family memories alive. I see this as an ideal project for families to do for a special reunion or birthday, but also as a way to preserve history through family connections and capturing personal stories.
For information about my writing class, follow this link.
Four steps we will cover in my class.
Recipes: How to write a recipe & establish your cookbook style.
When you taste something delicious, and then ask the cook for a recipe, often the ingredients come out in a stream of consciousness that more or less gives you the gist. But when you are ready to turn this recipe into type, it is key that you learn the proper format that starts by listing the ingredients in the order they appear in the instructions.
A strong title that gives an indication of what is in the recipe,  to offer a visual clue for what to expect when cooking the recipe. And example might be "Creamy Spinach Eggs Benedict" verses "Aunt Molly's Poached Eggs" (although a mention of Aunt Molly can be in the introduction). Take a look at some of your favorite cookbooks and determine how you want to write your recipes – with lots of details in the instructions or as minimal as possible.
2. Selection: Gather family recipes & the stories.
If you did not mention "Aunt Molly" in the introduction, you can put her story into the introduction to the recipe.  Share your memories, sitting at her kitchen table looking out at the garden, or the dog that always sat under the table. Give the recipe personality, but also mention how it looks, the flavors and colors, and what to serve with it.
If you are gathering recipes from other family members, prepare a form that you can mail to others to send back to you – make it easy to have everything all on one full page instead of the back of an envelope or small notebook that is too easy to lose. Give credit where credit is due: if it is your sisters recipe for chocolate cake, but she took the recipe from Alice Waters cookbook, be sure to mention that book. Stealing recipes does not constitute ownership, yet adaptation of more than four ingredients does allow you to say you have adapted it as your own.
3. Writing: Practice personal writing to develop your voice.
When I first began to write about food, I quickly learned that the word "flavor" was an ineffective generic word. Making a list of adjectives to describe basic types of real flavor to include aromatic qualities – sweet, sour, bitter, acidic, crunchy, citrusy, lemony – helped me to pull out the best words to describe what I was actually tasting.
Read about food to increase your vocabulary: cookbooks, food lit, food magazines, and even menus to build your food terminology. Like those sommeliers who can discern oak, pomegranate or vanilla, learn to taste and describe. This will make your stories and recipes more engaging.
4. Design: Basics of layout, photography & design to take your book to final production
This is the final, yet hardest part and might be where you stop. But keep going! It will be worth your efforts. Use a design template on your computer or on the web to help bring your cookbook to life. There are numerous "drag and drop" ways to add photos and recipes to make it easy for you build your book page by page. Get your kids or grand kids involved if you aren't computer savvy.
Proof read the copy and have others read it, too, make sure there are no missing ingredients or typos. The best proof reader says the best way to catch typos is to read each line backwards.
Front and Back Cover are important style elements for your family cookbook, and consider asking a professional to design the cover and even layout the inside pages to make sure they are print ready. Ask for several different options for the design, and then get quotes from printers. Remember to add a table of contents and acknowledgments page to include everyone who contributed to your family cookbook.
Final Note: For all of my cookbooks, I set up a group of recipe testers to make sure the steps work and the ingredients the best they can be. Since this is your family cookbook, however, this step is optional.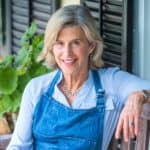 If you would like to organize a cookbook writing class for your friends, as a fund raiser for a club or as part of an educational program for a historic museum – contact me and let's set a date.