Lately, I've been thinking about families with young children. Mostly about cooking with children, especially this time of year. When my children were young, we made gingerbread houses, hosted Christmas cookie parties, and turned up The Nutcracker Suite. The act of cooking and gardening with children always leads to a messy clean-up, yet the memories have a long-lasting impact.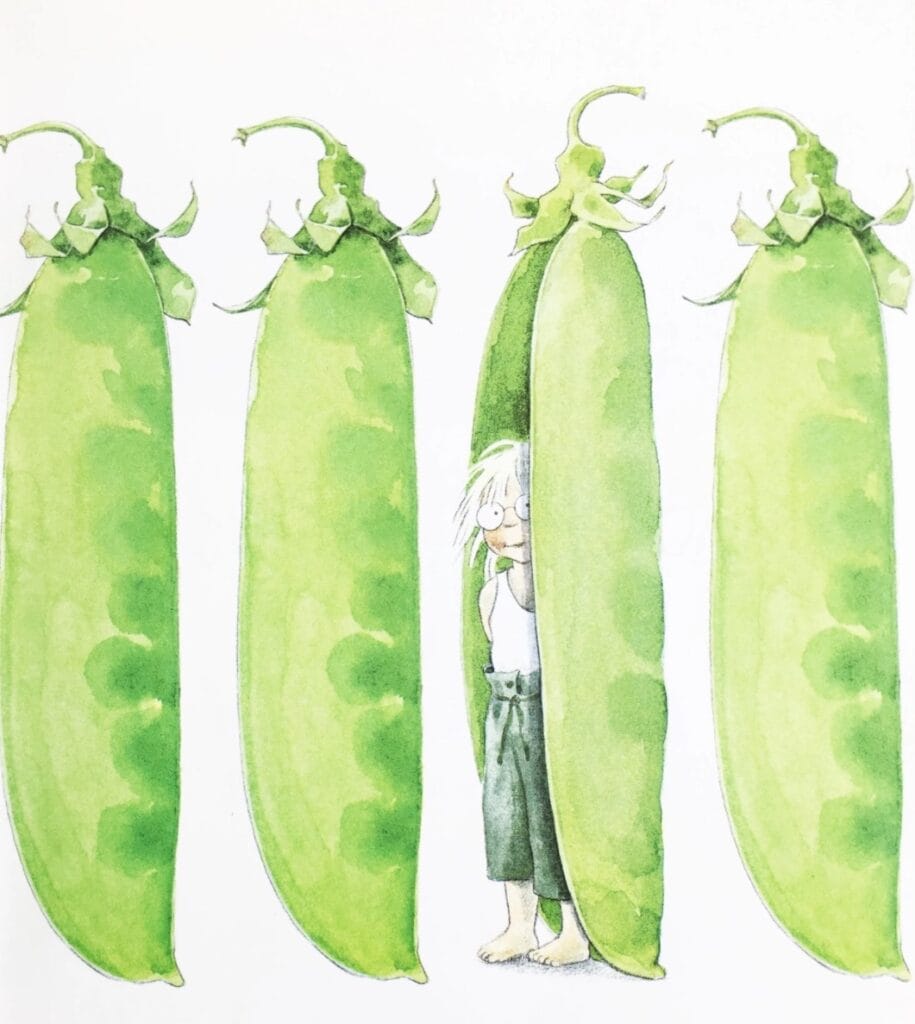 In a recent conversation with a young mother attempting to grow a garden with two young children, she asked, "How did you do it?" referring to my raising two children while running a large market garden and seed business. She had done everything right, allowed her daughter to choose plants at the garden center, sowed seeds together and shared in the delight of the emerging green and taste of their home-grown peas. Yet she was still working on accepting the mess and finding joy when flowers were picked in the bud stage before they reached a bloom.
Giving up on the garden of her dreams; the tidy, organized, productive, and weed-free place, was a lesson to let go of perfection. "But it's hard to get stuff done when they are always digging and making mud puddles," she continued. That often happens in the kitchen, too, when flour and sticky hands touch everything.
It reminded me of my first garden as a new mother because I was clueless. I found solace in books. Not typical garden books, yet books that were written for children. It helped me look beyond the notion of a perfect garden, and together we discovered vines, aromatic herbs, and edible flowers.
Delight comes from exploring, make-believe and imagination. Satisfaction comes from knowing that whatever you plant or cook will be good enough. Sharing in the magic, and enjoying the process is all that truly matters.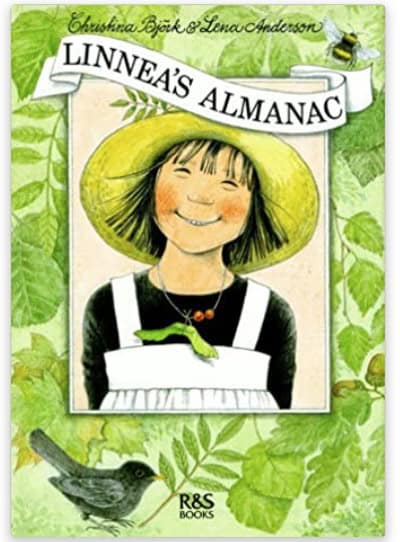 Someday, I hope to write a book for children that combines growing and cooking, yet I am in awe of so many delightful titles already published. My favorites are by author-illustrator Sharon Lovejoy, who combines her joy and garden wisdom with a unique brand of play. The Linnea series, ( illustrations above) by Cristina Bjork (Author), Lena Anderson (Illustrator) were my children's favorites, and I'm still drawn to the illustrations.
As we move into this new era of global warming and concern about what we can do as citizens of this earth, it's time to get back to the garden. Let's make it easy for children to start a garden, along with teaching basic cookery skills for the pure satisfaction of saying, "I made this!" When we share what we love with others and allow the mess to happen, that's when the real learning begins.
If you have a story to share, a recipe, or simply thoughts on how to engage children in the garden and in the kitchen send me a note. Wishing you and your family a joyful New Year.

P.S. Click here to see a photo of our gingerbread houses circa 1998 
A few suggested favorite books for cooking and gardening with children
Sunflower Houses b Sharon Lovejoy
Camp Granny by Sharon Lovejoy
Linnea in Monet's Garden by Christina Bjork
Up in the Garden and Down in the Dirt by Kate Messner
Eliot's Extraordinary Cookbook by Christina Bjork